The Lions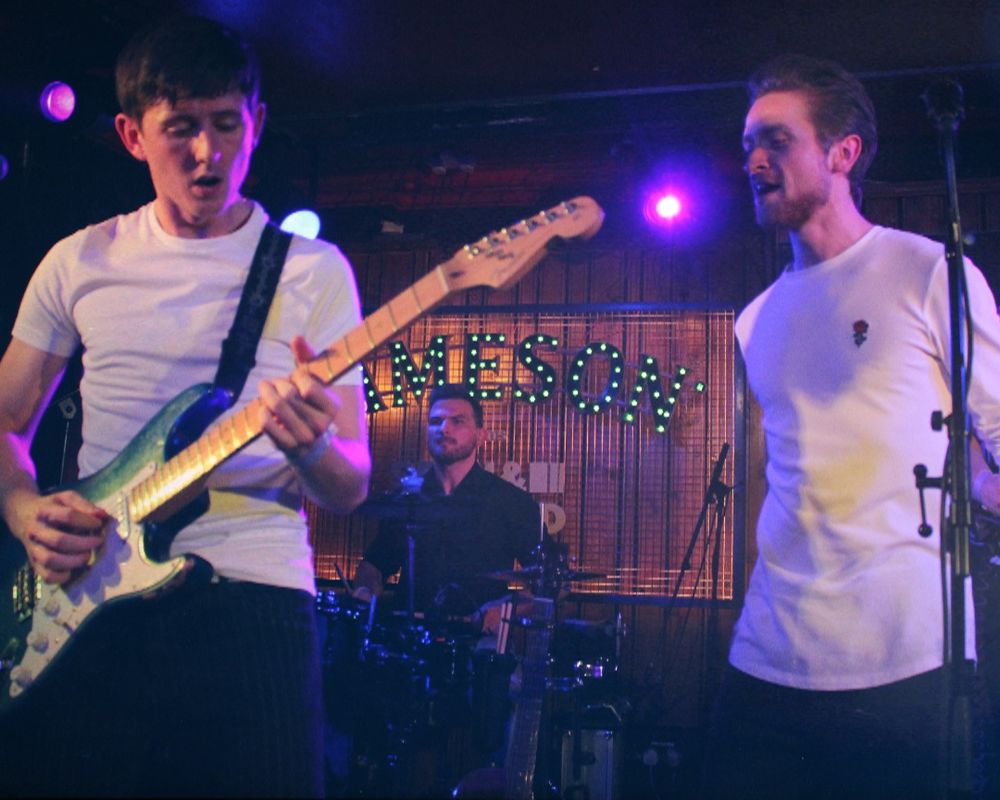 First day lions
Who we are
"I'd rather live one day a lion than a thousand days a lamb"

First Day Lions are an indie-rock band of Adam Cunningham & Adrian Rabbitte. 
Taking inspiration from 'The Beatles', 'Queen' and 'Pink Floyd', the Lions "capture their stories and tell them in fresh yet nostalgic ways, coming on like a new and intoxicating force on the indie scene" - Hot Press Magazine.

"We're First Day Lions because we feel that reflects who we are and what we want for our music. We tell the stories we want to tell. We play what feels good! And we want to share that energy through our music with the listener " - First Day Lions.
The list of achievements continue to grow for the Lions. From supporting Irish music industry legends like Aslan and Paddy Casey, to just recently being featured as one of the top 50 Irish acts that "you absolutely have to watch" for 2021 by Hot Press Magazine. Featuring multiple times on RTE's 'Radio 1 Recommends', several electric write ups by Hot Press Magazine and growing a fast and amazing fan-base in their homeland of Ireland and across the globe have propelled First Day Lions to a momentum that will help shape a corner of music in the indie-rock scene.
2020 held high regard for the Lions, lined up to begin their live music festival scene and European tours. That is until a certain planet sized elephant came into the room. With new found time on their hands they have expanded their community even further! Doubling their numbers across social media and even starting a gaming series on their YouTube which has gained traction in the gaming community. Buffeting their numbers and expanding "the Pride".
So what about 2021? More music from long awaited originals to rockin' covers! More entertainment in forms of podcasts, gaming, and music, and even more reasons for you to join the Pride today!